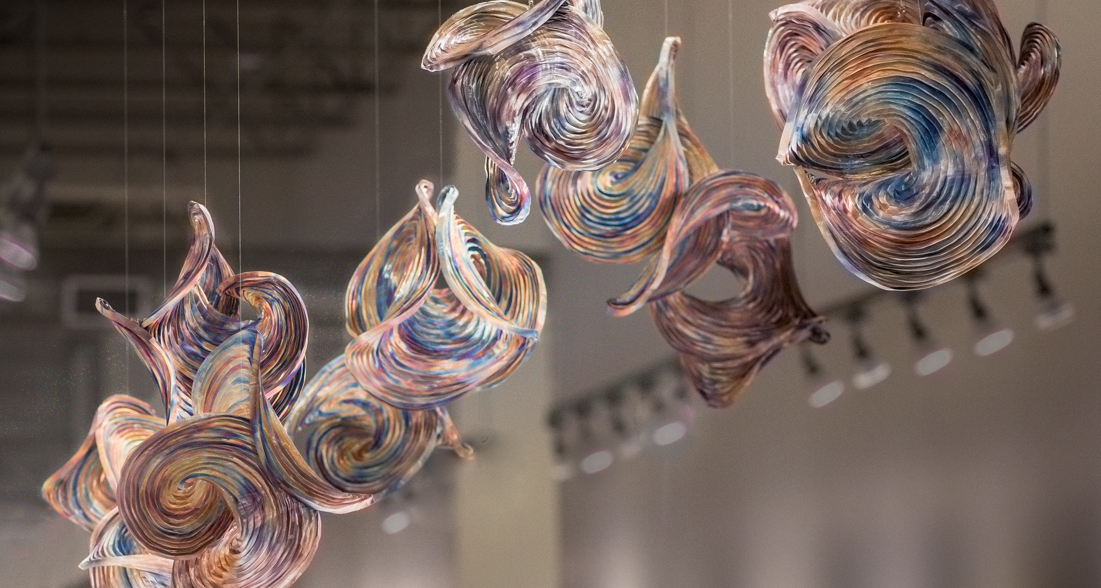 INFINITO Into Space
INFINITO Into Space is inspired by the concept of a constant flow of reality. A multiple-piece art installation, each element remains independent, yet linked visually, almost as if pulled by an invisible gravitational field. The assemblage generates an evocative play on form, iridescent color, shadow, and movement; the transient points of view draw attention, and the subtle variations in the material, invite contemplation.
Conceived to offer an endless array of possibilities, the art work is site specific and uniquely configured based on the artist's creative vision, and the synergistic relationship between the artist, the space, and the collector.
INFINITO Into Space art installations are composed of any number of pieces -made specifically for each project, in a choice of stainless steel or bronze metal wire mesh, in a variety of finishes and combinations. Individual piece dimensions, overall scale, and configuration can vary greatly according to the unique characteristics of each installation.
OTHER WORKS IN THE INFINITO SERIES